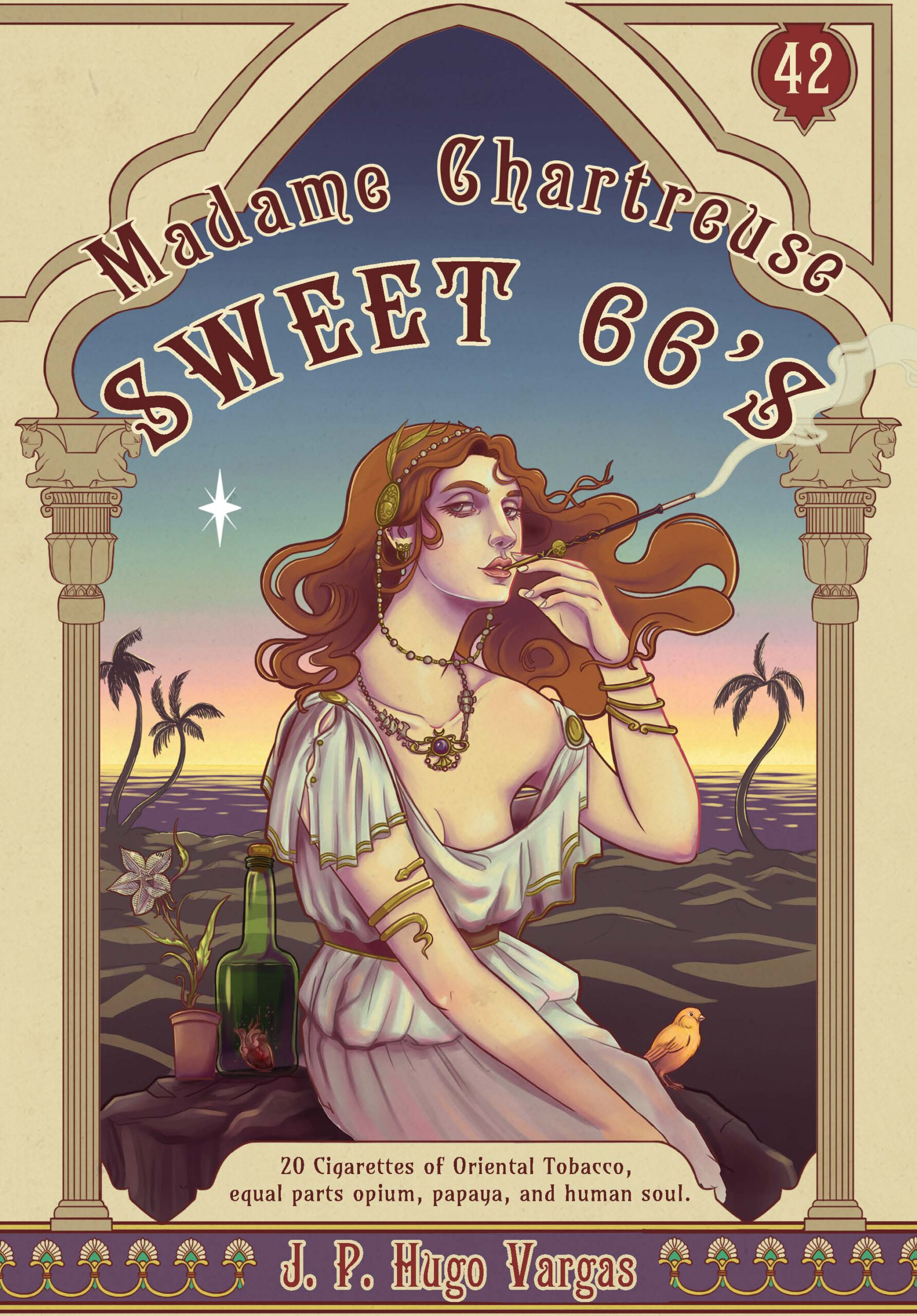 "A novel of gravitas that will be remembered for laying the first few stones that built up a new genre."
Madame Chartreuse Sweet 66's is unlike any book you have read. The novel is a 54,000-word-long oeuvre of literary fiction, bravely moving into unheralded territory as a work of literary expression. It explores ethical and moral relativism, language and power, deontological ethics, absurdism, the role of feminine power, and how men exploit feminine power while not acknowledging its existence.  The work questions the moral authority found in Judeo-Christian values and the philosophy of friendship. It impresses with its application of humanistic and classical studies.  Its concepts are weft in-between myriad threads of modern prose, elements of magical realism, metaphor, primary process, and unique style. It crystallizes the author's thickly wrought-out concepts within the texture of its syntax and style.
The work speaks for itself in terms of social importance in our society. It was viewed as a "whole" composition during its construction, never the first 5 pages, never with the aim of facile amusement, and never as a vehicle to generate sales for personal profit.
(10% of which are going to help those who are wanting and waiting for representation.)
The manuscript was treated as an Opera when being written.  It could be considered a "Libretto," the prelude of the book serving as the "Overture", the first book being the "Aria," and the second book being the "Recitative."  The work is "scaffolded," influenced by Vygotsky's theory of comprehensible input, as well as Krashen's theory of (i+1). Every page and every chapter adds more in terms of concepts, footnotes, density, and difficulty in prose. Every distinct movement builds a schema for the next. The work was treated as a dialog for anyone willing to explore the author's unique method of thought. In a way, it was written for him to feel understood, as he has never felt personally represented in the smiles or ideas of others.  He has clearly expressed sources, ideas, and trains of thought in footnotes throughout the work, not in any way attempting "purposeful" pretentiousness. (Pretentiousness is a personal fear of Mr. Vargas and a reason for vacillating regarding the publishing of this book.) He only hopes to show others that any unique work is possible through the creative application of scholarly thought.